Our commitment to sustainability is beginning to make its mark and our efforts are proving their worth. This autumn, VO took charge of events for clients with strong principles and equally commendable ambitions. Our teams are very enthusiastic about this, and they do their utmost to organise creative, high-quality events that are also - in fact above all - sustainable and respectful.
Sustainable development
The season started with the SDG Forum. This was an event during which the Institute for Sustainable Development had an opportunity to revisit the SDGs (Sustainable Development Goals), their importance, the achievements, the challenges, and the focus placed on numerous significant initiatives in Belgium. Nearly 1,000 people were invited to the magnificent Tour & Taxis marine terminal to discuss and debate specific issues in some 40 workshops.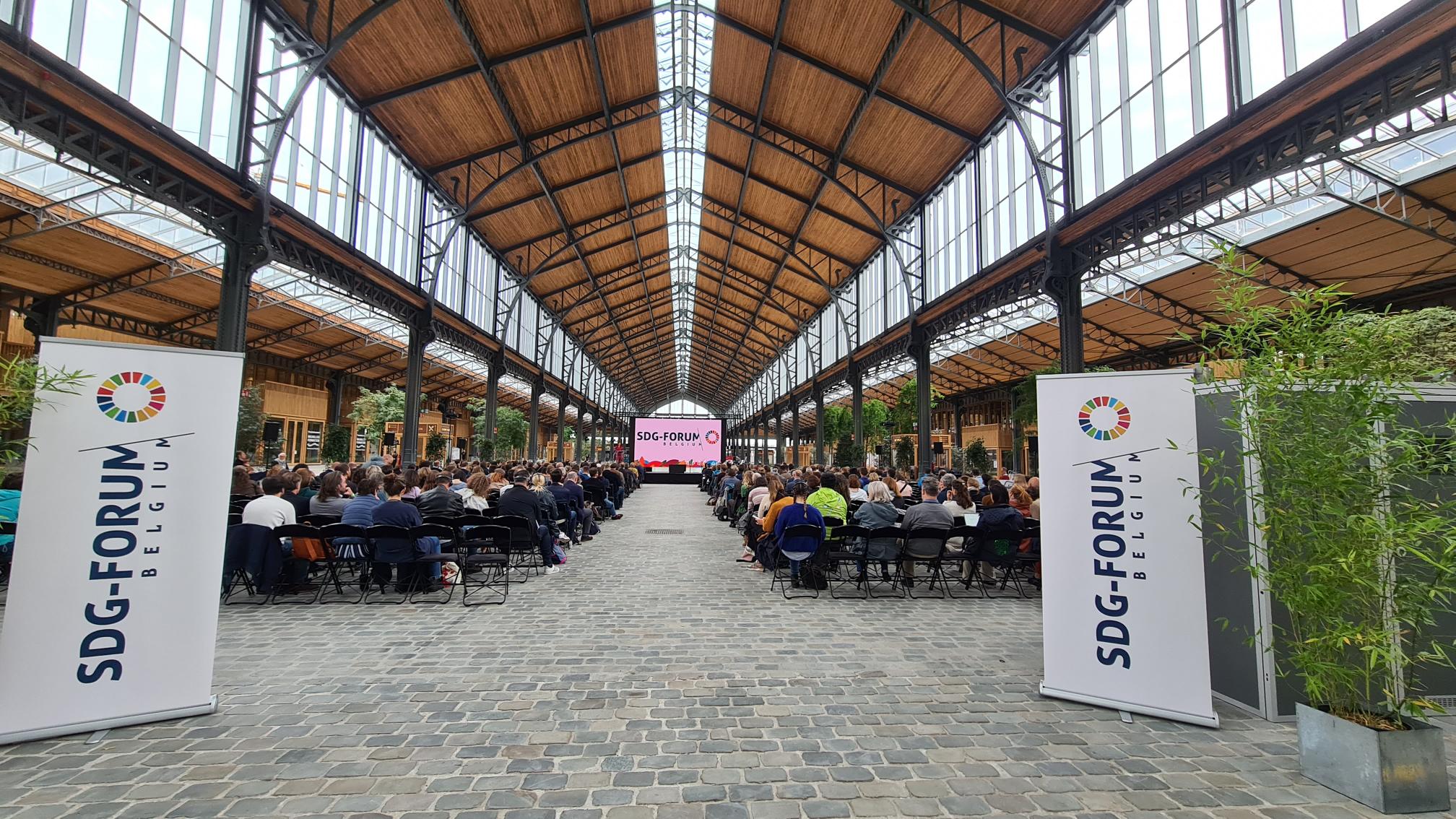 Fit for 55 saw the launch of a national conference on just transition organised for the Belgian Federal Ministry for Public Health, Safety of the Food Chain and Environment. Held on the day after the SDG Forum, Fit for 55 invited professionals to the Bel (the Brussels Environment Congress Centre) to hear about all the proposals adopted by the European Commission to revise European legislation on climate, energy, transport and taxation, in order to align it with the new environmental goals.
Inclusion
The same week, we were running the CAP48 Solidarity Gala. This is an annual event that we particularly value and that allows us to help CAP48 and broadcaster RTBF in the pursuit of their objectives of raising awareness and funds, making it possible to push back the boundaries on the issue of disability and aid for young people, while financing specific projects. This is the 7th edition organised by the agency, and will have raised thousands of euros while offering a show and an innovative dinner to the 360 guests.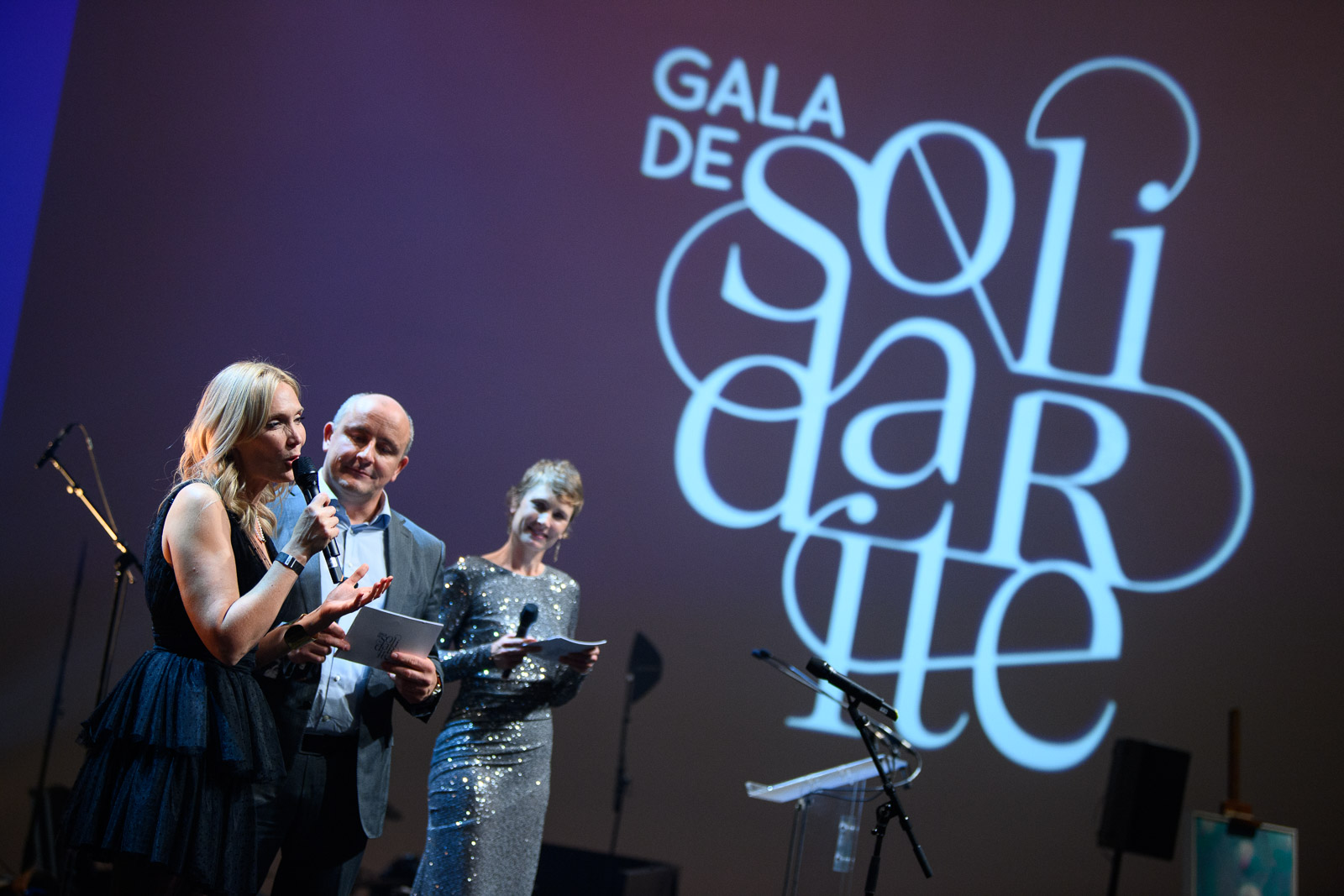 Climate action
The Shift and WWF then asked us to help them organise the first anniversary of the Belgian Alliance for Climate Action (BACA). This is an association that calls on organisations - both profit and non-profit - to take responsibility. Businesses and organisations play a key role in reducing global emissions and therefore have a unique opportunity to lead the way in climate action. This conference and 1st anniversary was an opportunity to bring together members (and non-members), and to look back on the achievements of this first year and the benefit of this network in supporting and initiating specific measures for private companies.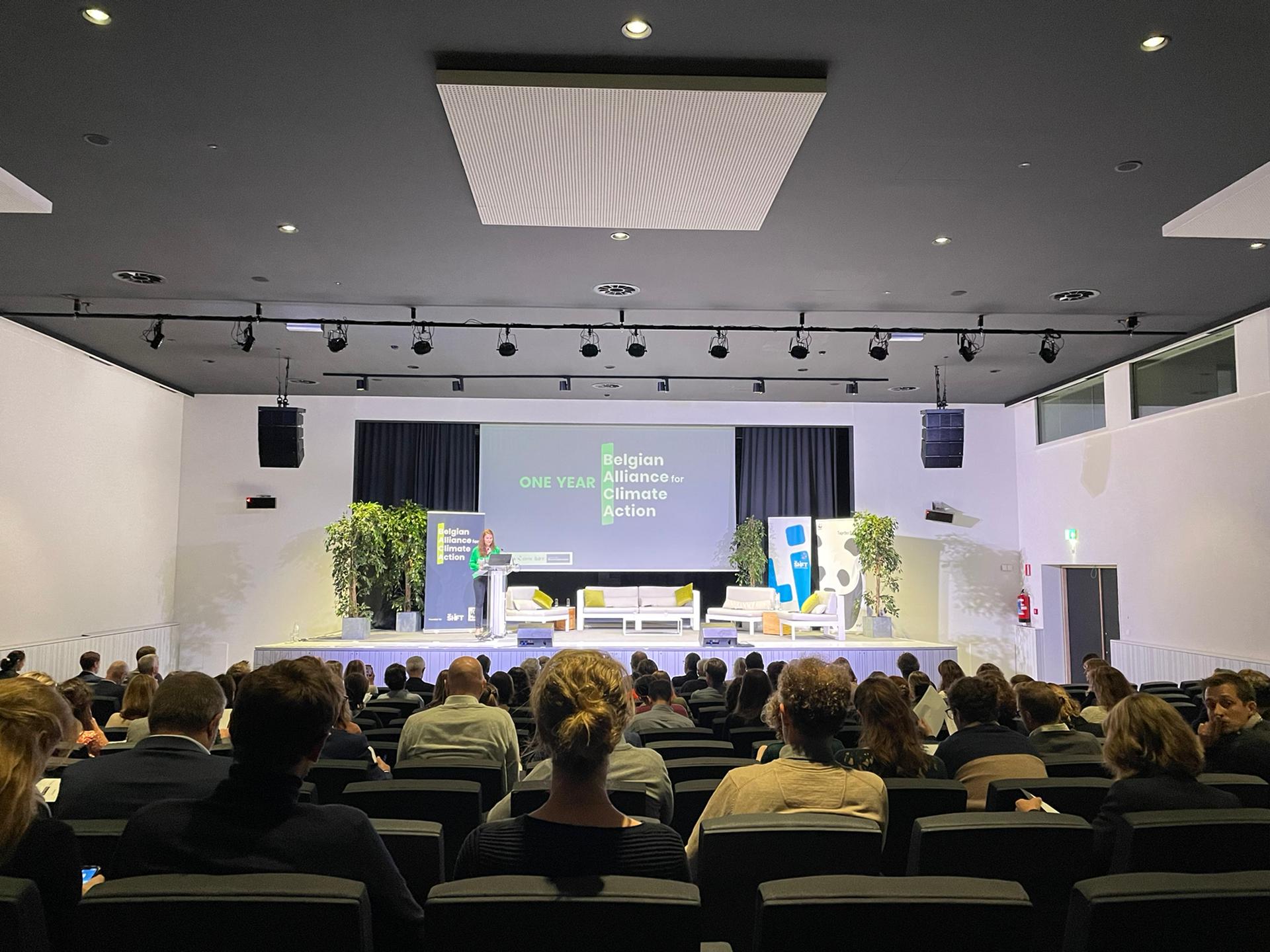 Sustainable energy
On the European level, our team was delighted to organise the European Sustainable Energy Week, in collaboration with VO EU. This was a virtual event that welcomed some 4,500 visitors over the 4 days it lasted, with a successful digital conversion rate for both the plenary sessions and the essential networking element of these annual meetings.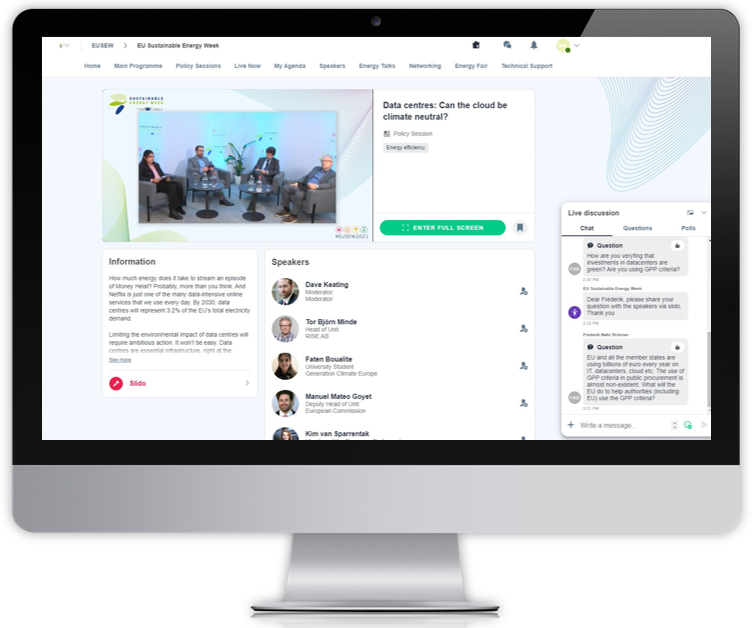 International collaboration
Finally, VO is just finishing the organisation of COP26. Live in Glasgow and Brussels, our teams at VO Event, VO Europe and SIGN helped the European Commission make its presence felt physically in Glasgow through a two-storey stand, as well as at the 166 online conferences included in the COP26 programme. Over these 12 days of intense events, the key elements were the communication of messages and quality dialogue.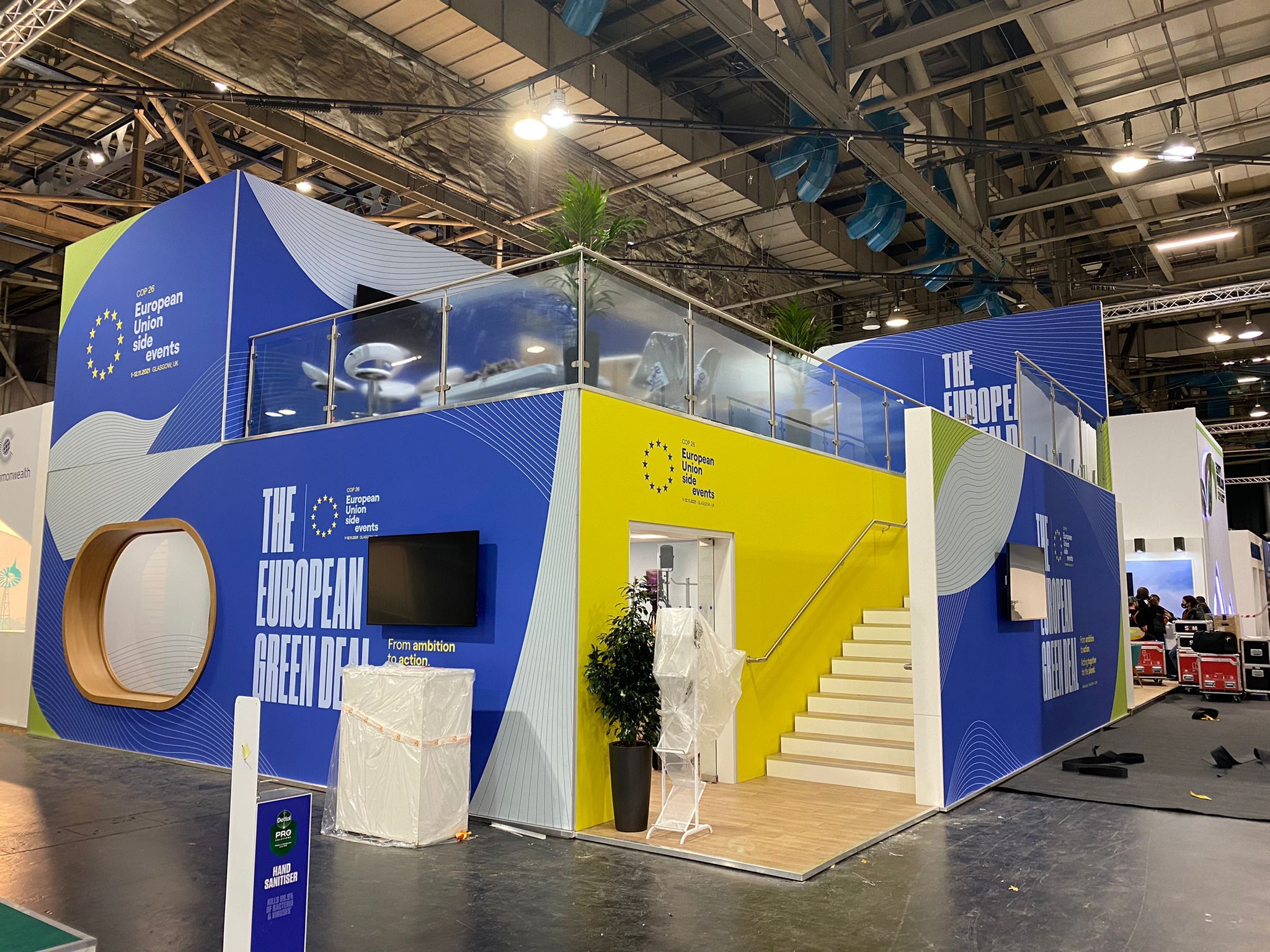 VO takes great pleasure in attending this series of meaningful events, ensuring that they are as sustainable as their content, whether they are face-to-face, virtual or hybrid events. Indeed, we make it a point of honour to reduce the footprint of each of our events to a minimum. Mobility, furniture and decor, signage, venue, food, inclusion, IT, communication, etc. - nothing is left to chance to achieve the best possible balance and aim for zero waste. Specifically, we routinely work with Alpaca, who recover surplus food and redistribute it to people in need, thus reducing food waste, which has a big impact on the ecological footprint of an event. And because a zero footprint is difficult to achieve in the event industry, each of these events has been certified as carbon neutral by Vinçotte.
Like the challenges and ambitions of each of our clients, everything is far from perfect, nothing can be taken for granted, and the road is long. But each of our measures brings us a little closer to our goal - a vision of events that no longer generates negative impact but instead adds value to society through collaboration, inclusion and circularity.